Vortex mixer with adjustable stirring speed, in continuous or with the exclusive IR sensor.
Resistant and Versatile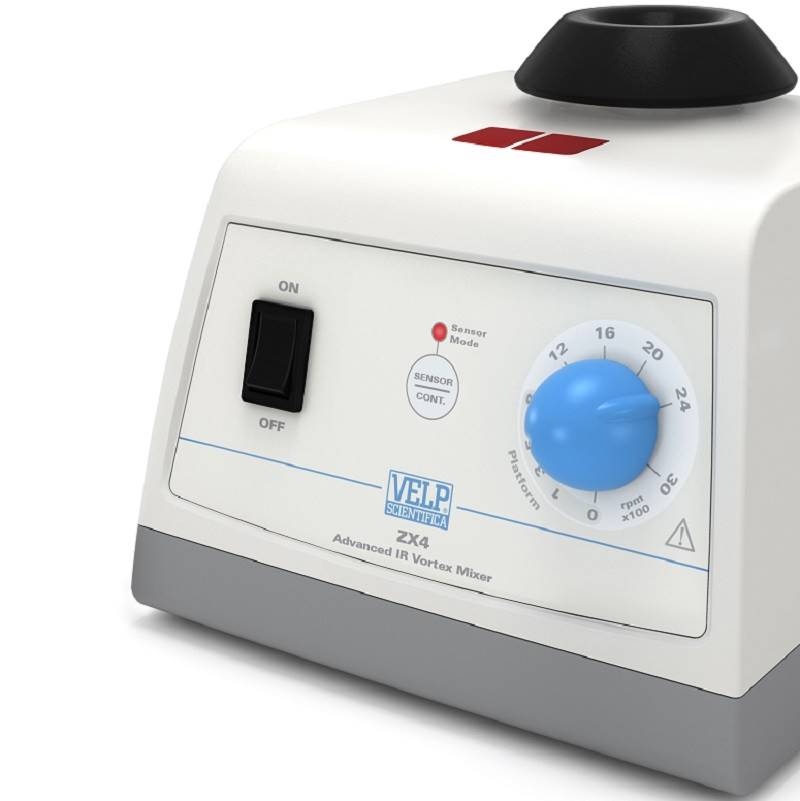 > Variable speed operation, electronically controlled up to 3000 rpm
> Large choice of accessories to suit tubes, plates and flasks
> Universal voltage / frequency model
> Accessories fit by simple pressure
> Optimum resistance to chemicals from technopolymer casing
> Excellent stability with zinc alloy base
> Large, anti-slip rubber feet for staying in required position
> IP 42 protection against particles and liquids
> Designed for the longest lifespan and guaranteed by 3 years warranty
Advanced IR Vortex Mixer – IR Sensor, a VELP Patented Solution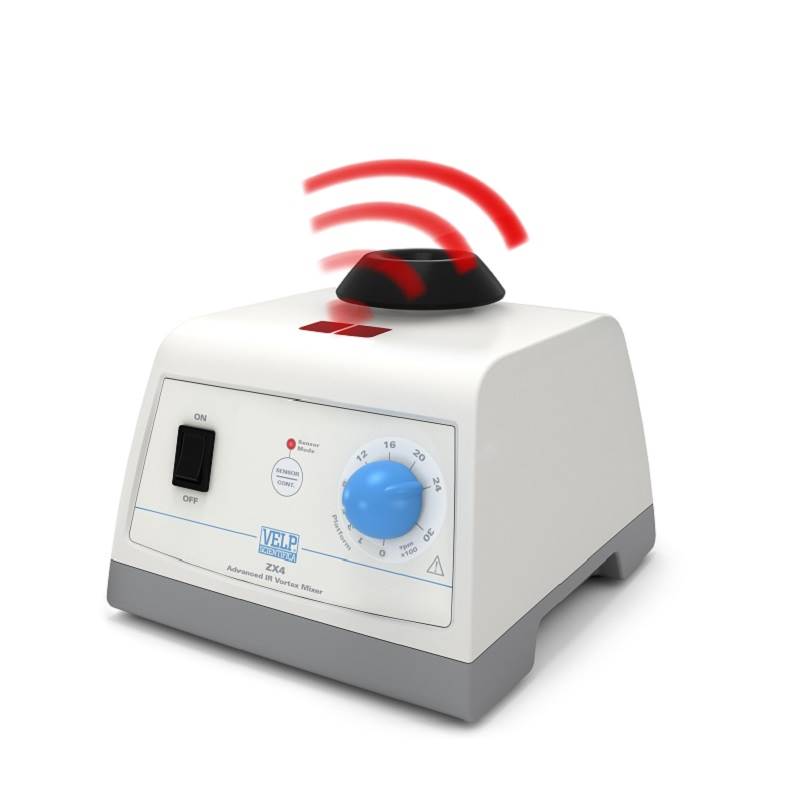 VELP Scientifica is the only company in the world to offer a vortex mixer with the innovative and revolutionary IR Sensor, for an outstanding efficiency and exclusive comfort.
As soon the test tube is detected, the instrument automatically starts vibrating, without the need for any pressure!
Compared with the traditional touch mode, the patented infrared sensor technology ensures a drastic reduction in repetitive strain.