Outstanding Temperature Accuracy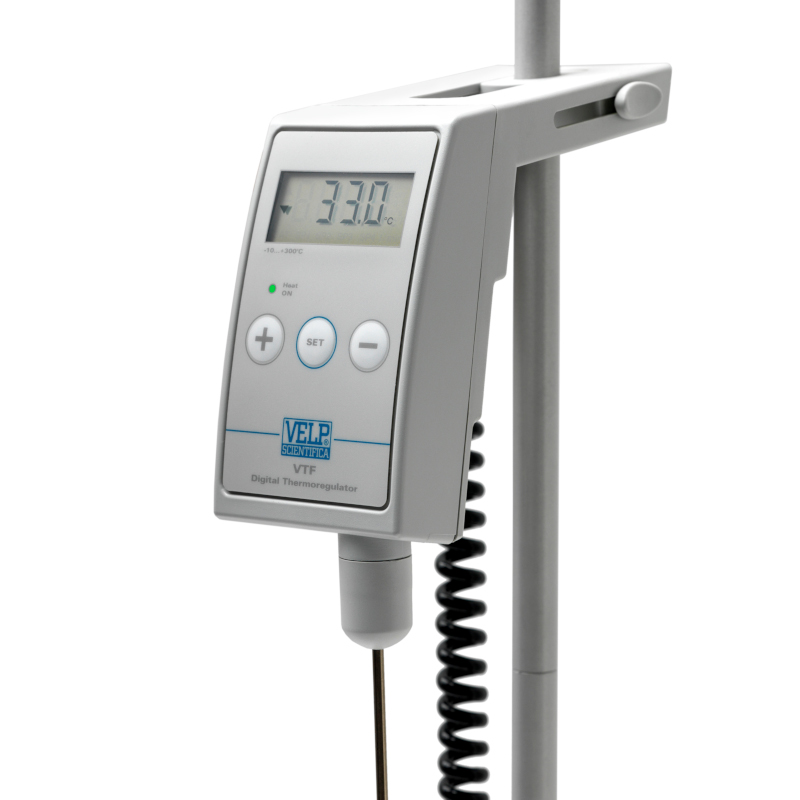 The thermoregulator is ideal for many applications and meets the most demanding requirements in terms of precision, reliability and flexibility of use thanks to the innovative FUZZY LOGIC Technology. It automatically adjusts the thermoregulation to different factors such as power, load and thermal dispersion.
The VTF ensures premium performance in terms of temperature control: it allows better alignment with the set point temperature (with an accuracy of ± 0.5 ° C.) and lower initial "overshoot" (initial discrepancy with the set temperature).
Exclusive Clamping Solution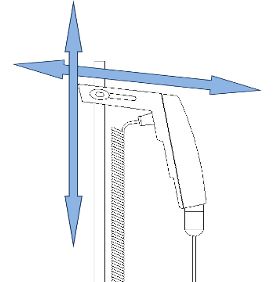 The VTF is equipped with a unique and innovative integrated system to simplify installation on the support rod and facilitate the positioning of the Pt100 probe in the most commonly used containers.
The two clamps allow height-regulation whilst a sliding clamp allows horizontal regulation.
VTF, the most comfortable on the market!
Integrated Digital Timer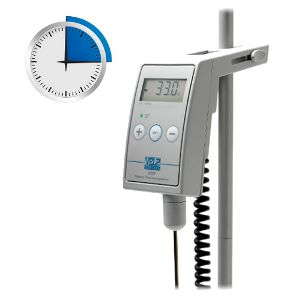 Another unique feature of VTF is the digital timer.
In fact, it 's possible to select up to a maximum operating time of 24 hours and 59 minutes, and then the instrument will automatically switch off the thermoregulation.
Timer mode can be easily recognized by the flashing of the two arrows on the left hand side of the display.