Hot plate stirrer widely used in research and development, industrial and university laboratories worldwide.
Easy to Use and to Control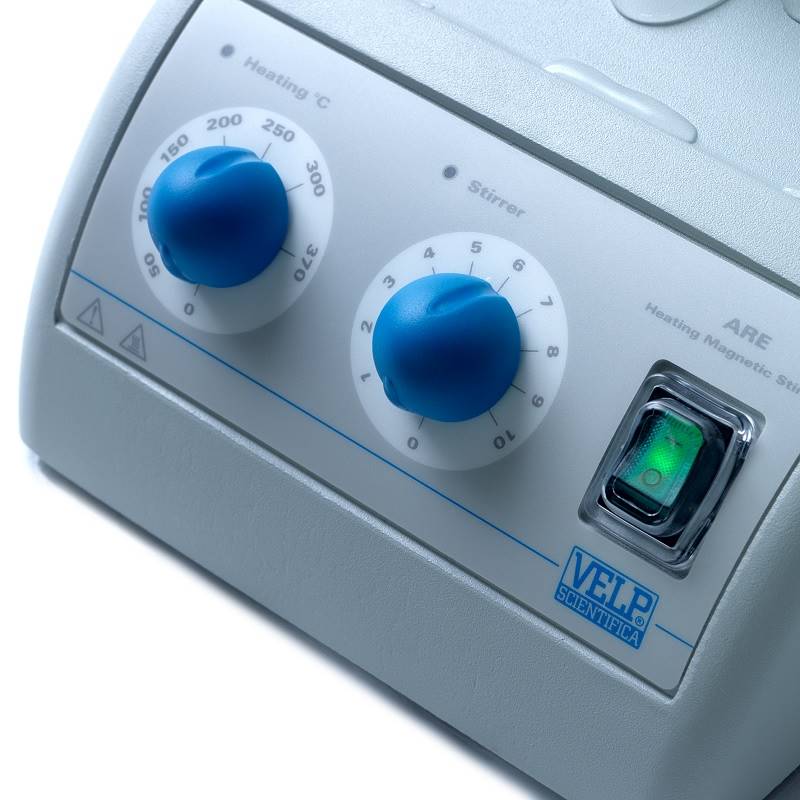 The hot plate stirrer ARE offers an innovative low profile and attractive design for an outstanding comfort.
Also, the inclination of the front panel has been carefully studied to facilitate use.
The control panel is extremely intuitive.
By turning the left knob of the hot plate stirrer it is possible to adjust the temperature (up to 370 °C), whilst the right one controls the stirring speed (up to 1500 rpm).
Aluminum alloy top plate ensures a great temperature homogeneity and optimum heat transfer across the entire surface.
Maximum Protection Against Leakages – IP 42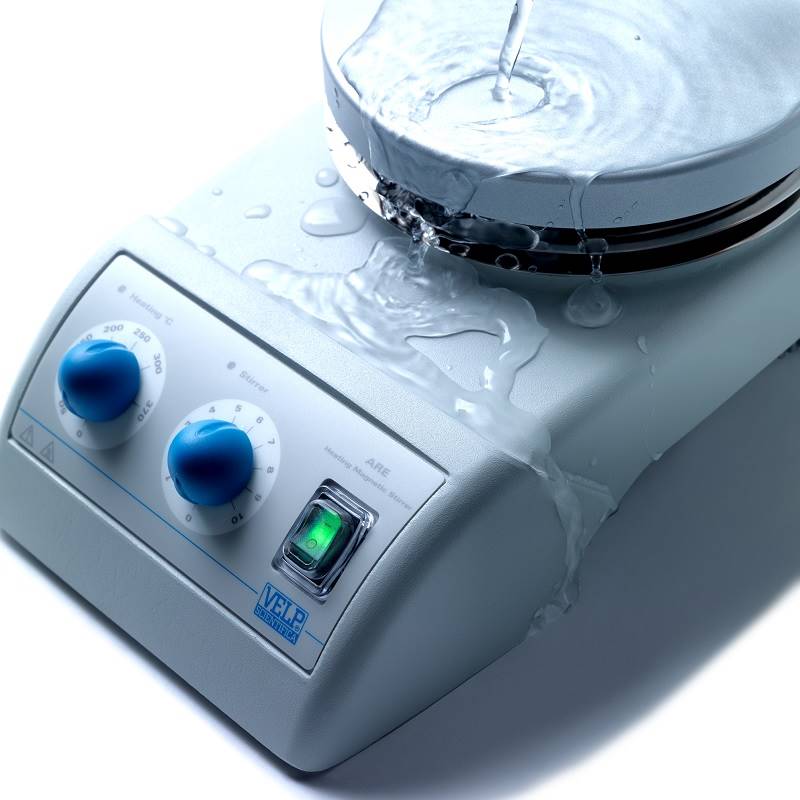 The hot plate stirrer ARE ensures an excellent level of safety and protection for the user.
The elevated control panel is easily accessible, is positioned at a safe distance from sources of heat and is protected against possible damage caused by liquid spills thanks to a dedicated run-off groove.
The pressure die-cast structure is designed so that accidental liquid spills cannot reach the internal parts of the hot plate stirrer.