Ease of use and safety for your analyses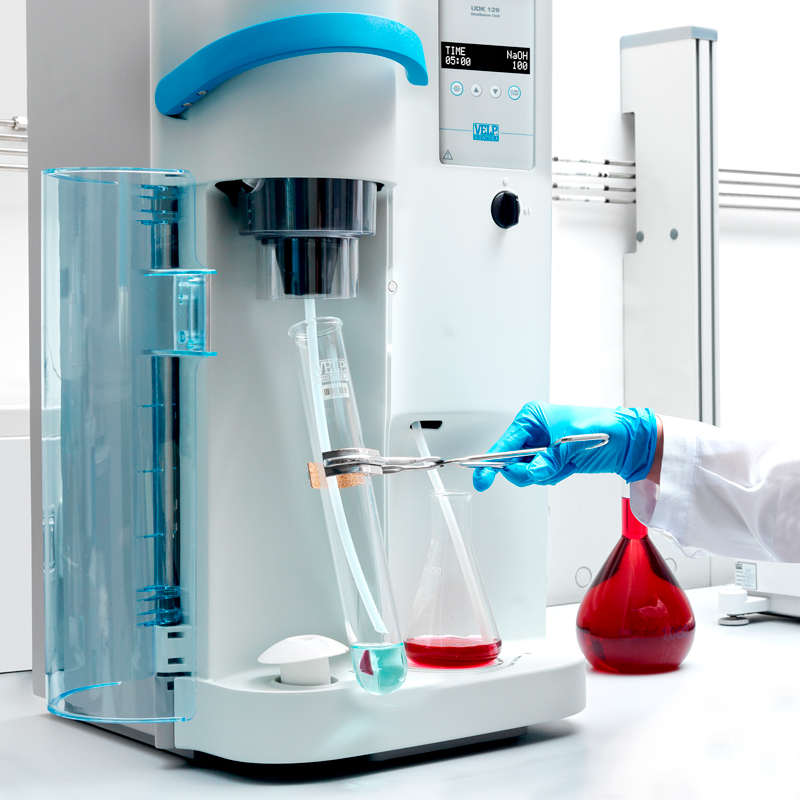 The UDK 129 is an entry-level and 
reliable solution for safe distillations
. The most suitable distiller for laboratories looking for a simple but efficient instrument for Kjeldahl nitrogen TKN, proteins, ammoniacal nitrogen, nitric nitrogen (Devarda), TVBN, sulfites, phenols, volatile acids, cyanides, and alcohol content.
The Kjeldahl distillation unit UDK 129 includes features that ensure efficient and reliable distillation, far beyond the expectations of an ordinary entry-level unit.
Programmable sodium hydroxide addition
High-precision pump ensuring constant accurate dosing of the reagent
Intuitive interface for easy analysis settings
Maximum safety for the operator
Unmatched flexibility with a wide accessory range
Unrivalled technologies to support your laboratory – Titanium Condenser and Technopolymer Splash Head
The UDK 129 features the unique 
VELP patented titanium condenser
 designed for efficient thermal exchange and low water consumption.
The distillate temperature is always kept below the Kjeldahl threshold value (35 °C), as indicated in the Kjeldahl method, without nitrogen loss.
Reduced water consumption
High resistance material with prolonged lifespan
Reduced break risks during routine cleaning
The exclusive VELP Technopolymer Splash Head incorporated in the UDK 129 is designed for high throughput providing state-of-the-art durability and resistance.
Chemical resistant materials
Unmatched lifespan of up to 10,000 analyses
Maintenance-free and no risk of breaking
Reliability and safety for your lab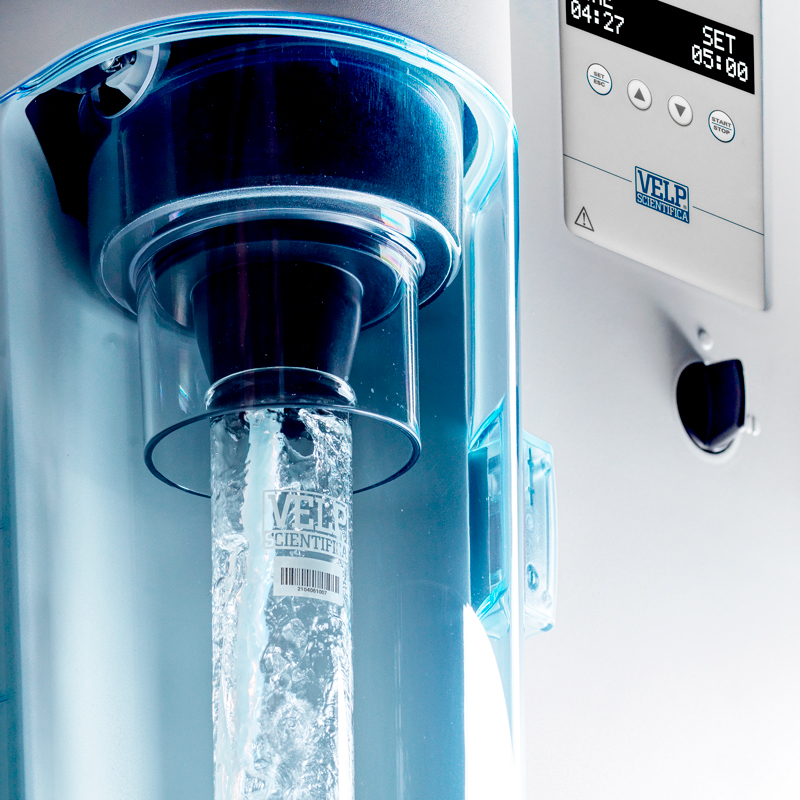 The UDK 129 is provided with the most complete set of safety features to ensure maximum operator safety. Sensors monitor tube in place, safety doors and cooling water flow-rate.
The VELP Patented Steam Generator guarantees safe working conditions working without pressure:
Rapid pre-heating time
High performance and resistance
Maintenance-free
Works with deionized water
Intuitive user interface ensuring ease-of-use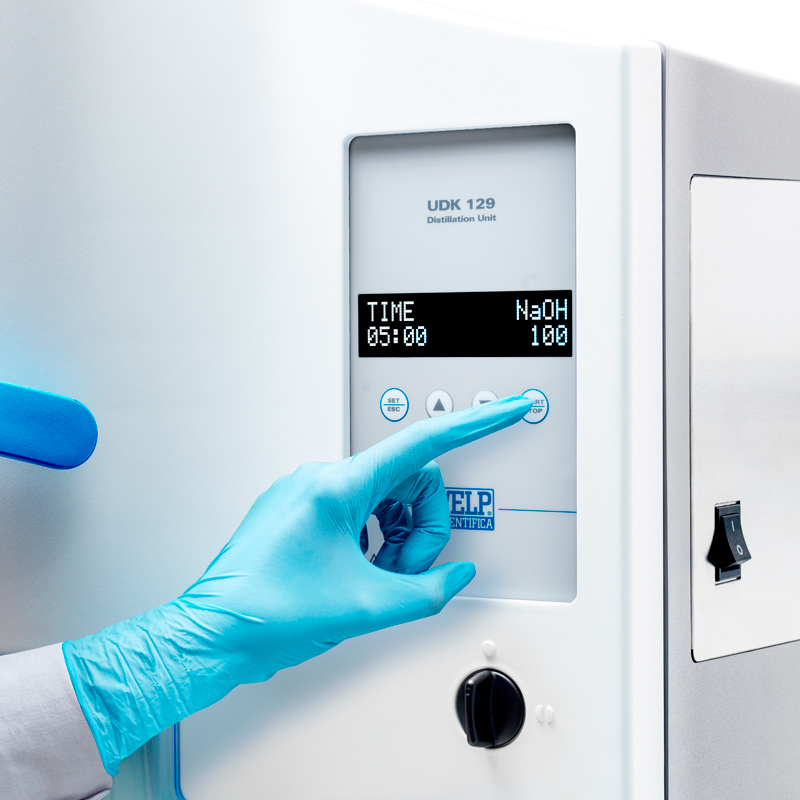 The bright LCD display and easy-to-use menu guide the operator in setting the instrument working conditions, including distillation time and the volume of sodium hydroxide.
The low-profile button design ensures complete comfort and enables easy process handling.
Clear readability of analysis time
Intuitive menu and sub-menu navigation
Counters for maintenance
Dedicated service menu
TEMS™ Technology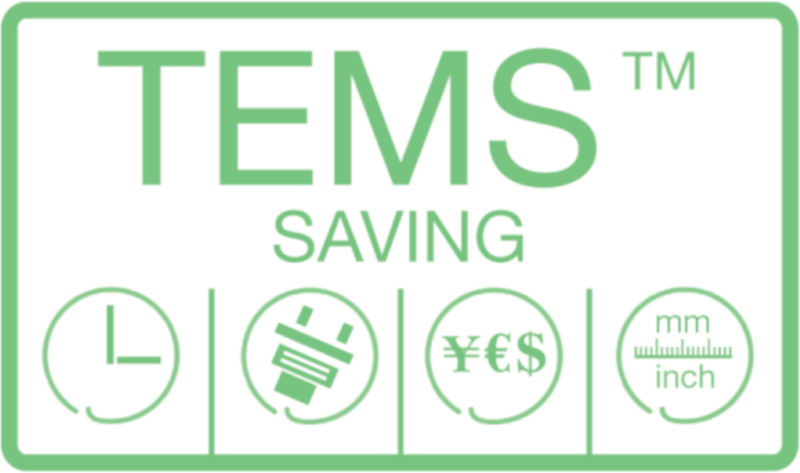 UDK Series Kjeldahl distillation units
 work with the innovative 
TEMS™ benefits
, for unmatched savings.
Time Saving: rapid heating reduces wasted time
Energy Saving: limited energy consumption thus cutting CO2 emissions
Money Saving: cost reduction for each analysis
Space Saving: the narrow footprint saves valuable laboratory bench space