The ideal solution for your BMP test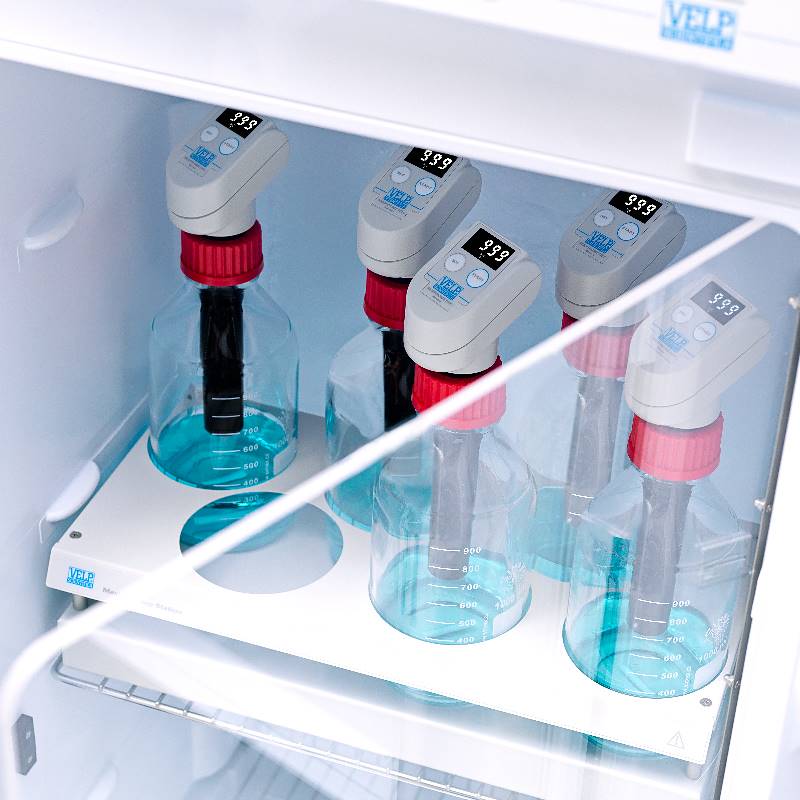 The RESPIROMETRIC Sensor System Maxi is designed to support anaerobic respiration studies to determine the Biochemical Methane Potential (BMP) of biomass.The BMP analysis studies the production of biogas from organic wastes mainly for Waste and Wastewater treatment and for Renewable Energy Production.
The system is suitable also for other anaerobic studies such as Denitrification Tests. In order to perform this analysis it is necessary to add the optional VELP Denitrification Bottles Cod. A00000410.
Easy-to-use and Powerful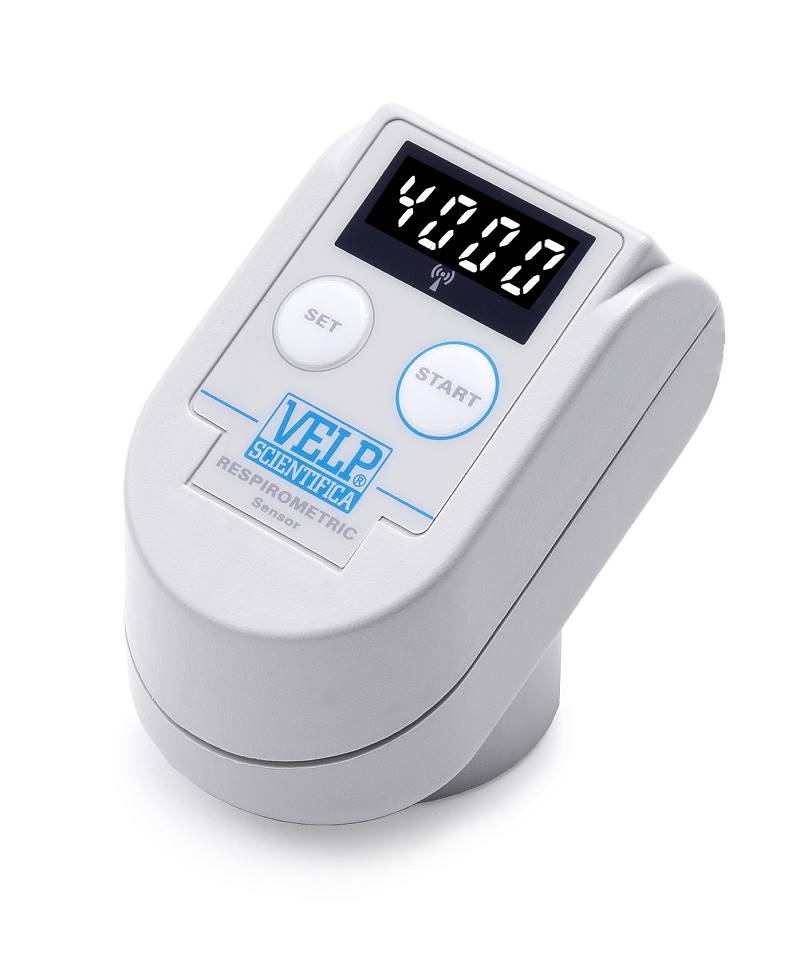 The bright 4-digit LED display ensures long battery life in respect of other sensors in the market.
Intuitive 2 button interface to facilitate the analysis set up.
Pressure range: 500 ÷ 2000 mbar (hPa).
Results available in BMP (NmLCH4/gSV) and Pressure (mbar).
Automatic pressure results conversion in BMP.
Unique wireless control: DataBox™ and RESPIROSOFT™ Software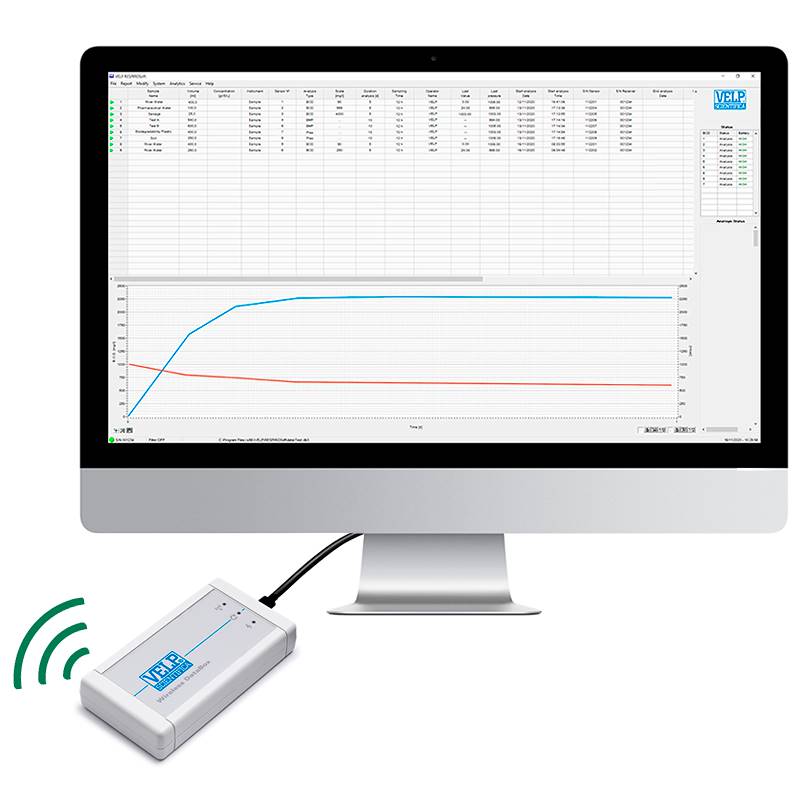 The RESPIROMETRIC Sensor transmits data directly to the PC enabling real-time monitoring of the analysis curve. Respirometric studies can last days and even months, the unique VELP solution ensures constant monitoring of multiple analysis from an intuitive proprietary software, the RESPIROSoft™.
Real-time analysis curve
Most important info clearly displayed at a glance
Sensors battery monitoring
Preinstalled methods
Customized test reports
Results comparison
It is also possible, depending on your application requirement to set different sampling time intervals
The VELP DataBox™ is included in the Systems together with the RESPIROSoft™ Software and enables wireless data transmission from the RESPIROMETRIC Sensor to the PC.
The DataBox™ store results for up to 48 RESPIROMETRIC Sensors (8 systems).
VELP Ermes connection to monitor your sensor and incubator anytime, anywhere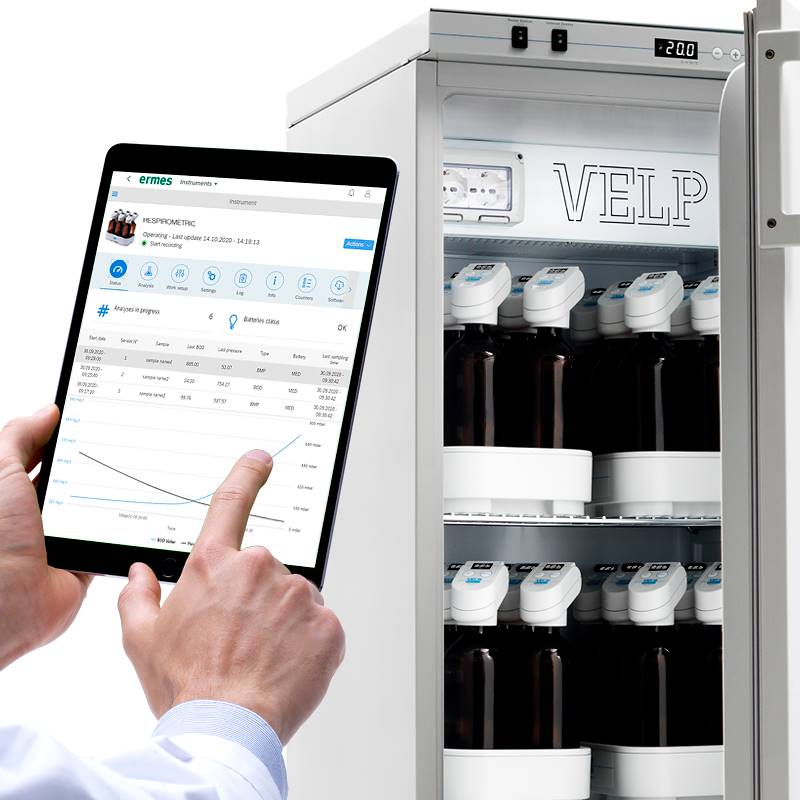 Connect the RESPIROMETRIC Sensor to the exclusive VELP Ermes Cloud Platform to improve your laboratory experience.
The VELP Ermes Cloud Platform connection will unburden you from tedious tasks improving your lab productivity.
Real-time visualization of your analysis with graph, even on multiple locations from PC, Tablet and Smartphone.
Real-time instrument working conditions.
Enhanced application and service support.
Access to your analysis database anytime, anywhere.
Create and share analysis report in multiple formats.
Immediate event and alert notifications based on your settings (on platform and email).