Advanced Heating performance for your laboratory reactions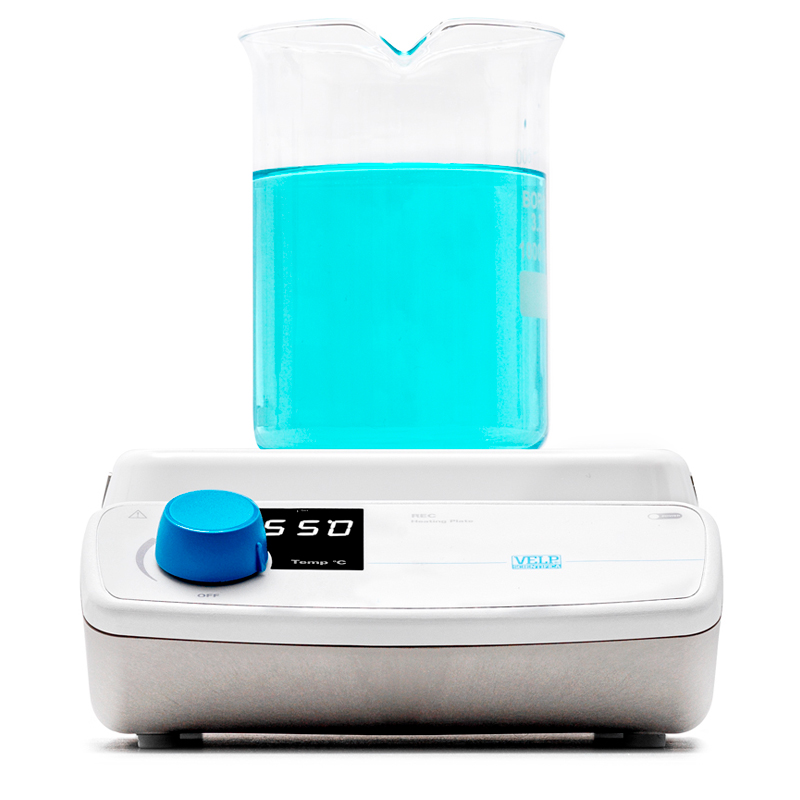 REC is equipped with a cutting-edge 
Heating Plate technology
 engineered by VELP that ensures 
temperature homogeneity
, 
thermal efficiency
 and 
durable heating performance
 over time.
You can rely on the REC for laboratory applications performed at very high temperatures, as the maximum settable temperature of the heating plate is 550 °C.
Thanks to the REC extremely bright and easy-to-read digital display you can constantly monitor the temperature set by turning the handy knob.
Ease-of-use and safety for lab operators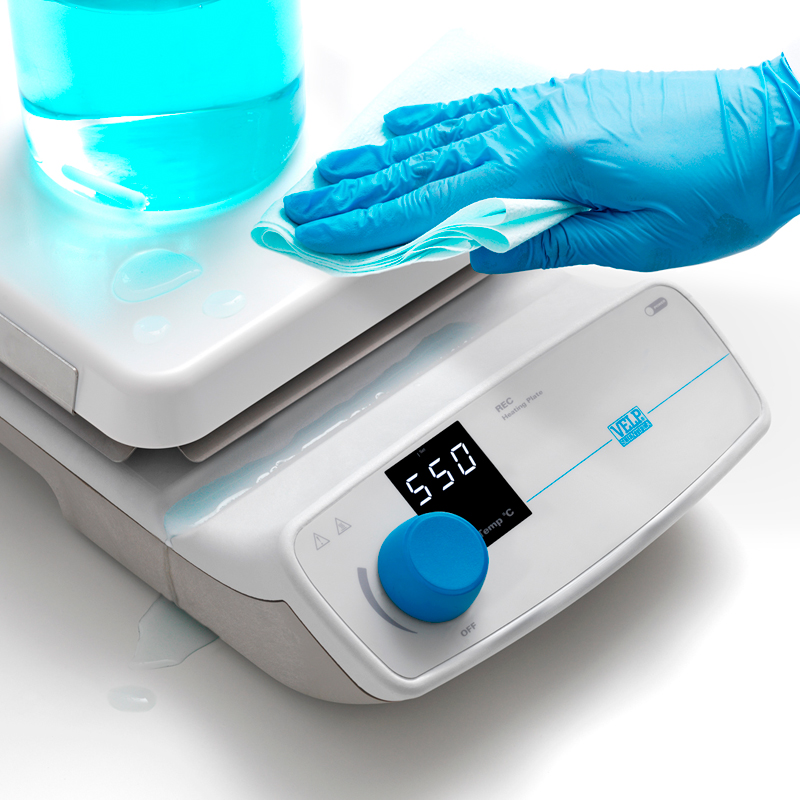 The 
hot plate REC 
ensures a 
high level of safety
 and protection for laboratory operators, as it is entirely made with technopolymer and is equipped with an 
extremely resistant ceramic plate
, being ideal for high resistance to acids, bases and solvents.
A "Hot" surface safety message is displayed when the plate temperature is above 50 °C and the heating function is not active.
The technopolymer structure is carefully designed so that accidental liquid spills cannot reach the electronics. The low-profile design offers outstanding comfort over the bench and inside the laboratory hood.
By using a dampened cloth, all the residues will be easily removed and the REC with its ceramic top plate will be perfectly clean. Always ready for your scheduled laboratory operations.