Outstanding performance and versatility for your mixing tasks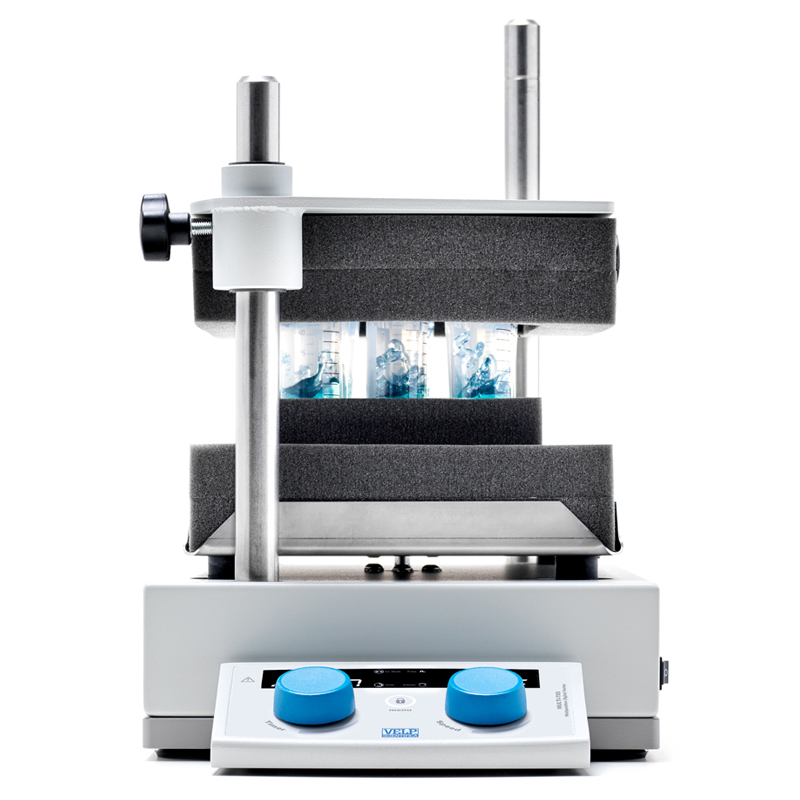 The
 MULTI-TX5 Digital 
is the exclusive solution for all the multi-tube mixing tasks, even the most challenging ones.
The MULTI-TX5 Digital supports various foam racks for different vortexing tubes being an extremely versatile multi-tube vortex mixer to emulsify, disintegrate, mix, or homogenize samples. Typical applications include suspensions, genotyping, DNA and RNA Testing.
You can rely on the MULTI-TX5 Digital for a wide variety of mixing tasks, as it stirs solutions from 100 up to 2500 rpm thanks to the powerful brushless motor.
Vigorous as well as gentle mixing is supported with premium performance, making MULTI-TX5 Digital ideal both for microbiology tasks and R&D or quality control in diverse industries like pharma, cosmetics, food and beverage, and chemicals.
Maximized comfort and simplified operation, no matter what application
With the 
MULTI-TX5 Digital 
you can perform any mixing tasks and then change the foam rack for your next application in just a
 few simple steps
.
Prepare the foam rack with the test tubes, then loosen both screw knobs on the closing plate and lift the plate up.
Decide whether to remove the plate or hold it on the longer shaft for streamlined manual operations.
Place the foam rack inside the foam support, lower the closing plate until it reaches the test tubes and tighten the screw knobs.
All ready for the vortex mixing to start!
Superior safety and ease-of-use for lab operators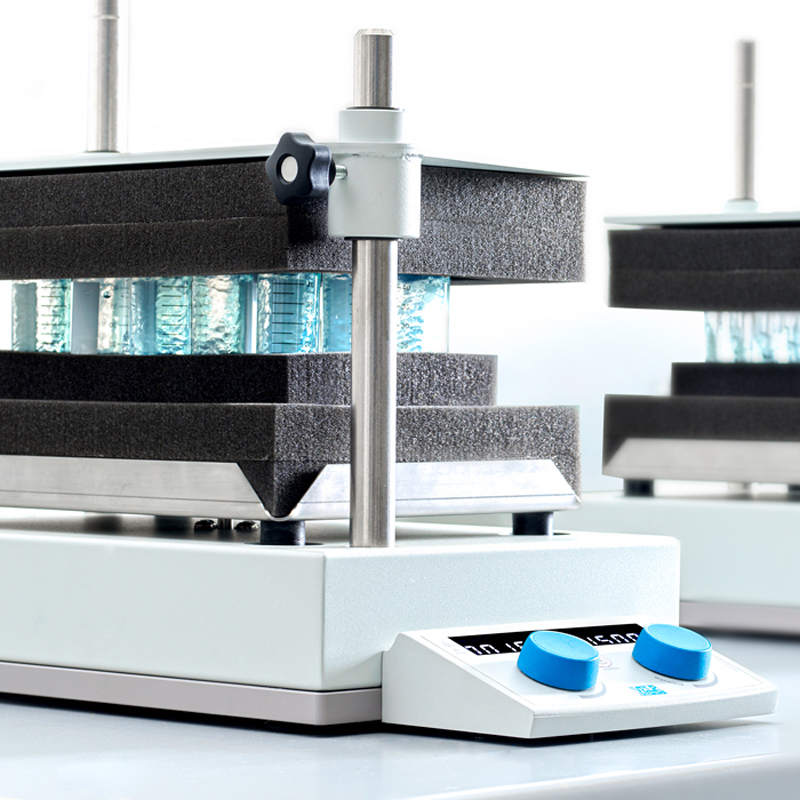 The 
MULTI-TX5 Digital 
ensures a 
premium level of safety
 and protection for laboratory operators, as it is made with stainless steel.
The structure is carefully designed for outstanding comfort, maximized resistance, and minimized footprint over the bench.
The control panel is easily accessible and extremely intuitive.
Easily set and monitor the stirring time and the stirring speed thanks to the handy knobs and the bright easy-to-read double digital display.
The Safety Lock feature avoids any possible alterations of the working conditions or unintentional modification of the settings in order to meet all the Labs safety standards.
Programmable operation for premium laboratory efficiency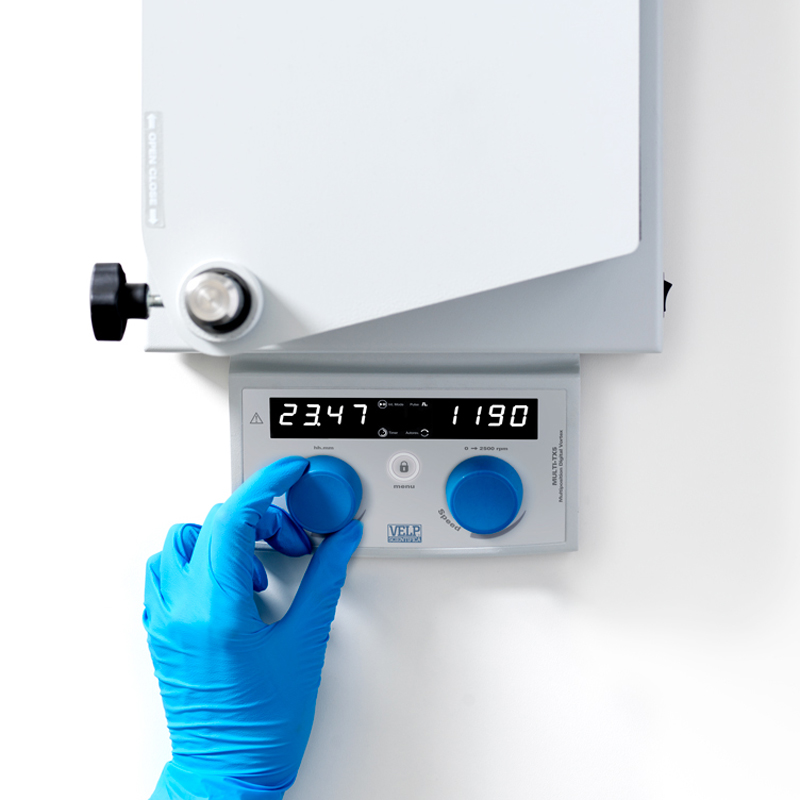 The 
MULTI-TX5 Digital 
is equipped with some 
exclusive and extremely advanced features
 that optimize unattended operation:
Built-in timer to meet your lab workflow – from 1 min to 99 h 59 min (1 min steps)
Pulse mode thanks to which the instrument shakes the samples at full speed with an immediate ramp for 2 seconds and then stops for 1 second, repeating the operation until manually stopped or the timer reaches zero
Continuous mode with displayed time counting up
Autoreverse of the stirring direction that ensures enhanced mixing capabilities – from 5 s to 99 min 59 s (1 s steps)
Intermittent mode programs for enhanced programming of unattended operations – from 5 s to 99 min 59 s (1 s steps)
MULTI-TX5 Digital premium functions are easy to interact with thanks to the Smart User Interface with intuitive icons on the LED display.