A safe and compact digital multiposition magnetic stirrer with heating available in 6 and 15 positions. The MULTI-HS presents exclusive features such as timer, safety lock, brushless motor guarantee maximum performance and safety.
Superior Safety and Resistance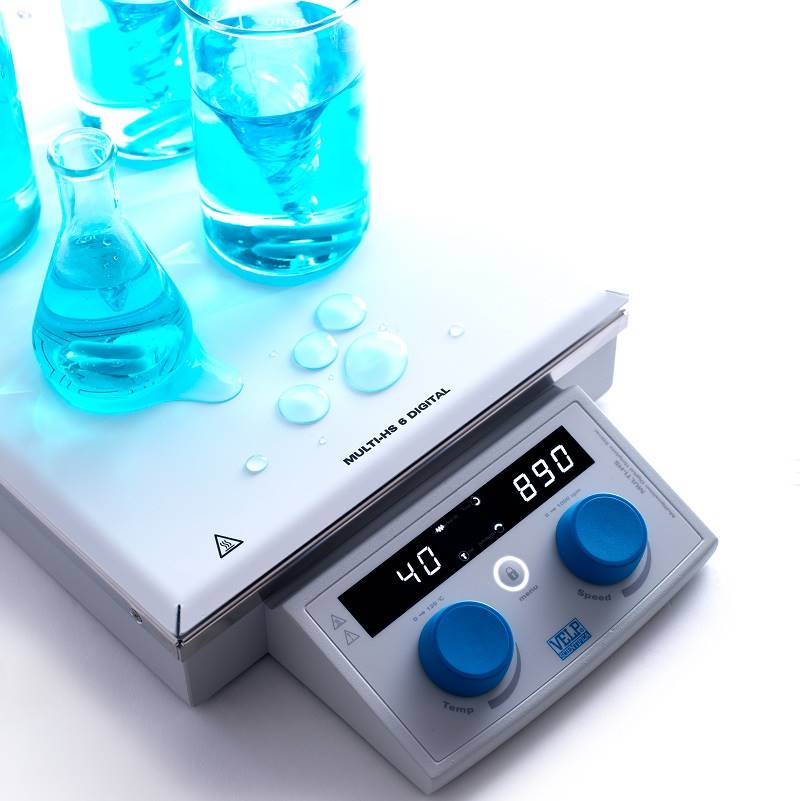 The MULTI-HS Hot Plate Stirrers have a unique system of warnings: when the plate temperature reaches 50°C  the display will show a residual hot plate message preventing potential burning.
The Safety Lock feature avoids possible alteration of the working conditions or unintentional modification of the settings in order to meet all the Labs safety standards.
The VELP CerAlTop™top plate is made of aluminum alloy that guarantees temperature homogeneity with optimum heat distribution and a high specific power thanks to the circular configuration. A thin layer of ceramic protecting the plate from scratches and chemicals and ensure high resistance to thermal stress and thermal shocks.
Smart User Interface for an easy use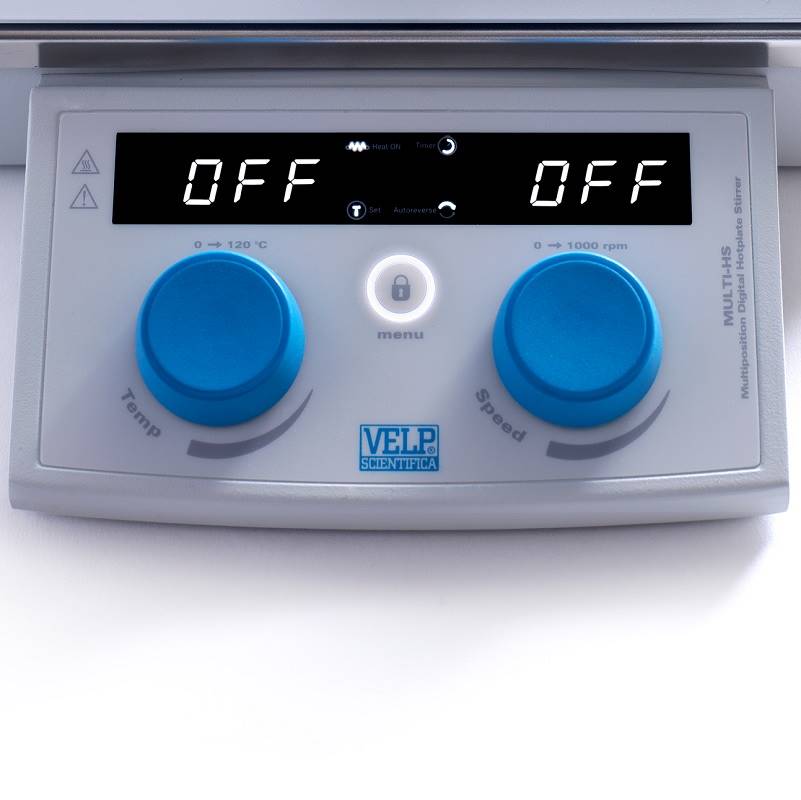 The LED display is easy to read and thanks to the intuitive icons the operator has always the clear readout of the working conditions:
> Heat activation
> Set Point temperature
> Timer activation
> Auto-reverse option
> Lock button
Two extremely precise turning knobs control the temperature and speed setting and for starting the heating is now necessary to tap the knob for complete safety.
By tapping at the same time both knobs is possible to access to the advanced menu for the most suitable configuration of all operating modes
Power and Accuracy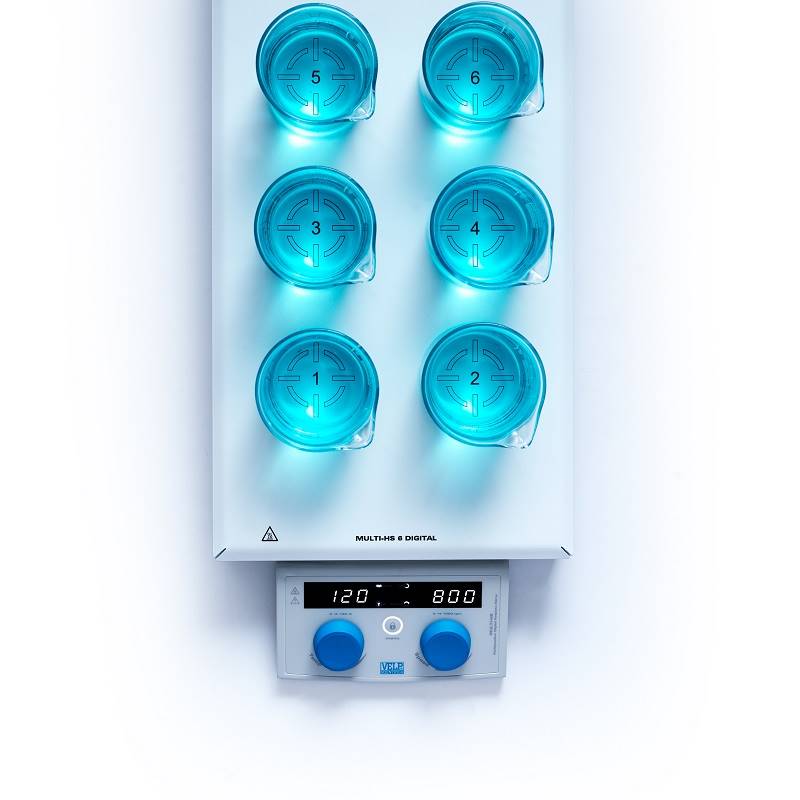 The extremely powerful Brushless motors are able to stir from 100 up to 1000 rpm offering a virtually unlimited duration. Size and shape of the magnetic stir bar determines the stirring efficiency at any given speed and it is always constant as viscosity changes with the torque compensation SpeedServo™.The central button permits to set the timer in order to save time to the operator and enabling unsupervised work.
The Timer is settable from 1 min up to 99 hours and in the advanced menu is possible to configure it as follow:
> Snap: timer countdown starts as soon as one main function (Temperature/Speed) is on
> SetP: timer countdown starts when temperature set point is reached
The Auto-reverse option enhances the kinetics by changing the direction of the stirring direction. Is also possible to set the change in direction at the preferred interval of time.