The entry level hot plate stirrer for general lab applications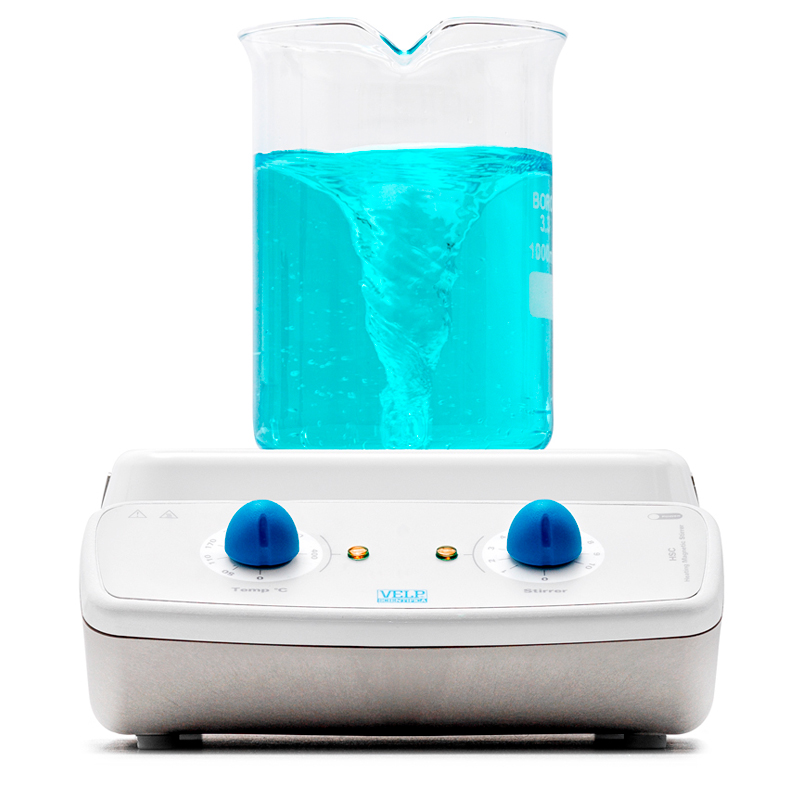 You can rely on the 
HSC 
for 
everyday laboratory applications
 like sample and buffer solutions preparation, as it stirs 
volumes up to 15 liters
 (H2O).
HSC is equipped with a cutting-edge Heating Plate technology engineered by VELP that ensures temperature homogeneity, thermal efficiency and durable heating performance over time.
The HSC stirs aqueous solutions from 50 up to 1300 rpm being a suitable solution for general laboratory applications performed in chemistry and biology in academia and laboratories.
Ease-of-use and safety for researchers and lab operators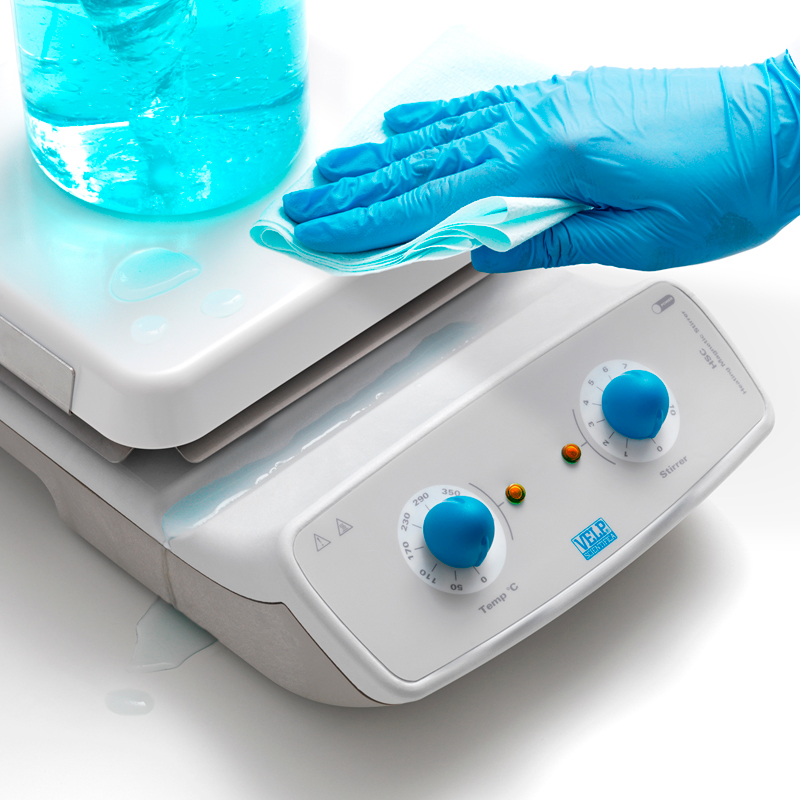 The 
analog hot plate stirrer HSC with ceramic plate
 ensures a 
high level of safety
 and protection for researchers and laboratory operators.
The technopolymer housing resists chemicals even in challenging environments. The dedicated run-off groove is carefully designed so that accidental liquid spills cannot reach the electronics.
The extremely resistant ceramic plate is easy to clean and resistant to acids, bases and solvents. By using a dampened cloth, all the residues will be easily removed and the HSC will be perfectly clean.