Fast and simultaneous Carbon Nitrogen analyses
The CN 802 a robust and flexible combustion analyzer, that works in accordance with official reference methods for the determination of carbon and nitrogen in many industrial sectors such as agriculture, environmental, food & feed and chemical.
The CN 802 is powered by the CNSoftTM software and produces unsupervised, simultaneous results in 5 minutes, totally unsupervised of:
Total Carbon – TC
Total Organic and Inorganic Carbon (after acidification) – TOC, TIC
Total Nitrogen – TN
C/N Ratio 
The CN 802 is a safe analyzer that does not require aggressive chemicals or time-consuming analysis steps. Just prepare your sample and walk away! 
Versatile and sensitive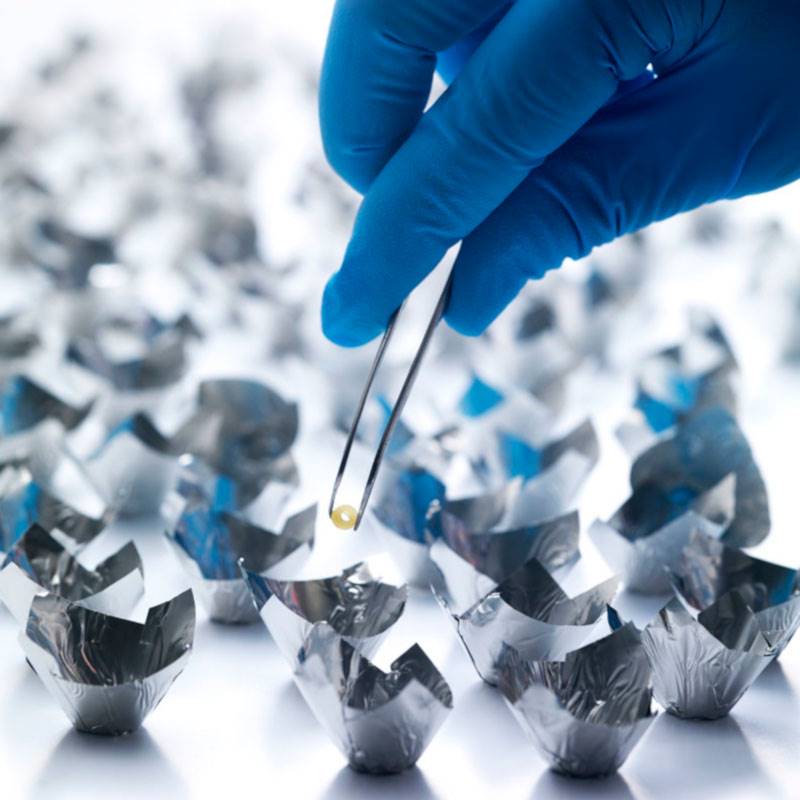 With the CN 802 you can load different matrix of solid, semi-solid and liquid samples at the same time.Carbon detection from ppm – 150 mgC, the lowest Nitrogen LOD in the market of  0.001 mgN with Helium and the RSD lower than 0.5% (EDTA) assure you high precision results and excellent reproducibility.
VELP CN 802 elemental analyzer is designed to work 24/7, 365 days a year with fast and easy routine maintenance.
The autosampler is supplied with a disc of 30 positions and can be expanded to accommodate up to 117 samples.
Efficiency for your lab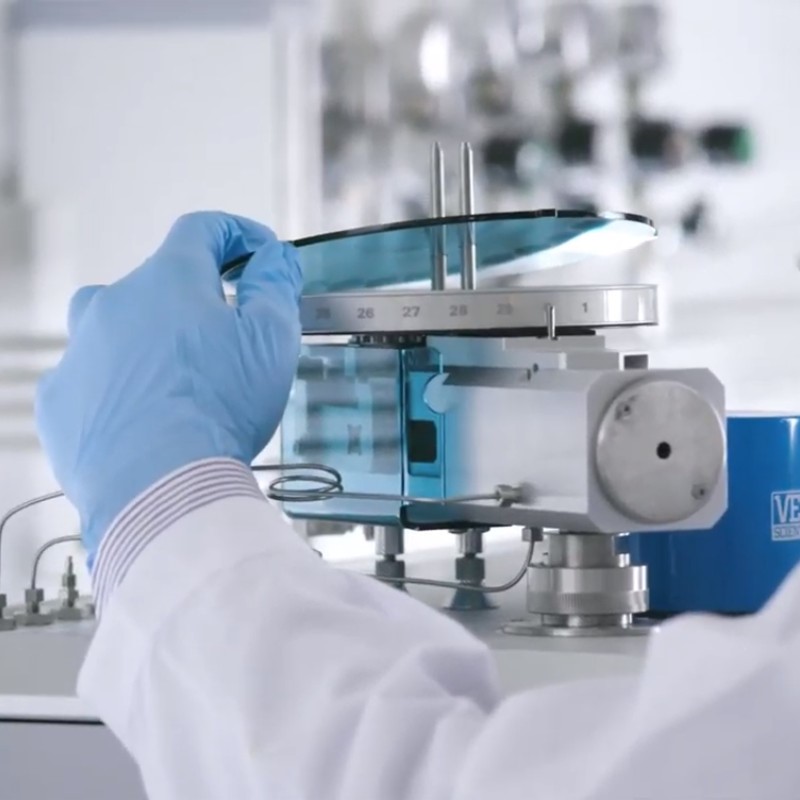 CN 802 analyzes samples of up to 1 g and reduces operating costs thanks to VELP engineering and genuine consumables with extended lifetime. Furthermore, CN 802 allows cost reduction related to Helium availability thanks to the seamless choice of Argon.
The selective Non-Dispersive Infrared NDIR detector is maintenance-free and reads only Carbon content;
The CN 802 LoGasTM TCD works with no reference gas ensuring accuracy and precision;
Very low oxygen consumption thanks to optimized combustion;
The maintenance-free DriStepTM water trap is a physical trap that removes 99% of water, reducing the cost of chemicals;
CN 802 is easy to install and extremely compact saving valuable bench space in your lab
VELP TEMS technology drastically reduces wastes compared to wet chemistry N/protein determination methods.
CN 802 Working Process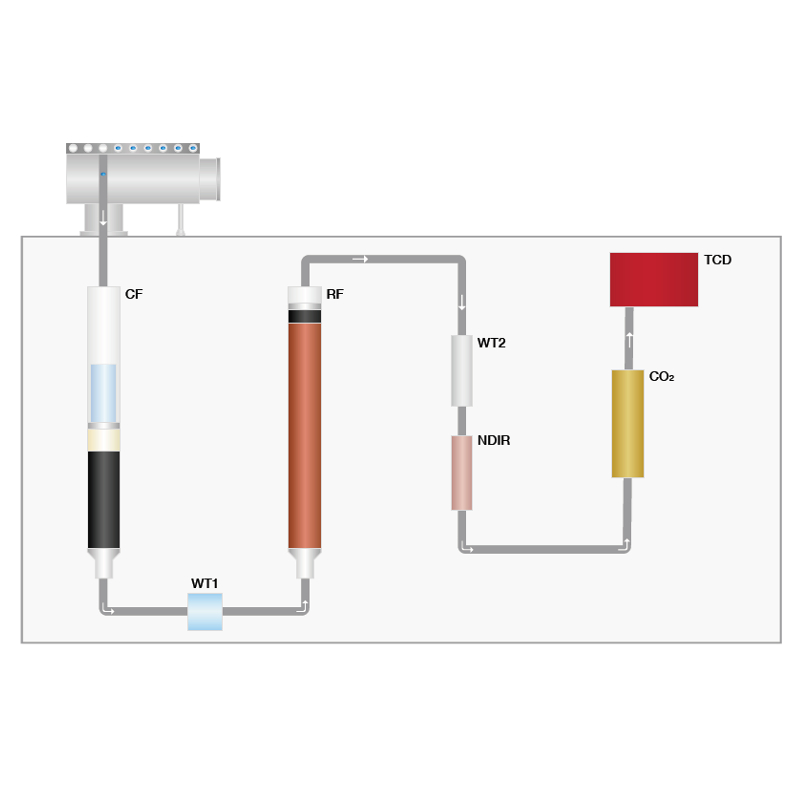 The sample is purged with carrier and drops down into the combustion reactor where it is converted in its elemental compounds at a high temperature (>1000°C).Water separation is performed in 2 steps. The first is the maintenance-free physical trap DriStep™ (WT1) strategically placed after combustion. The second is a chemical trap (WT2), ensuring the complete elimination of residual 1% of water.
The combination of high temperature and the exclusive VcopperTM reduces nitrogen dioxide to molecular nitrogen inside the reduction furnace.
The VELP NDIR detector precisely detects Carbon concentration with an excellent limit of detection.
The auto-regenerative CO2 absorbers trap carbon dioxide in order for the exclusive TCD (Thermal Conductivity Detector) to detect the Nitrogen content.
Intuitive interactions with CNSoft™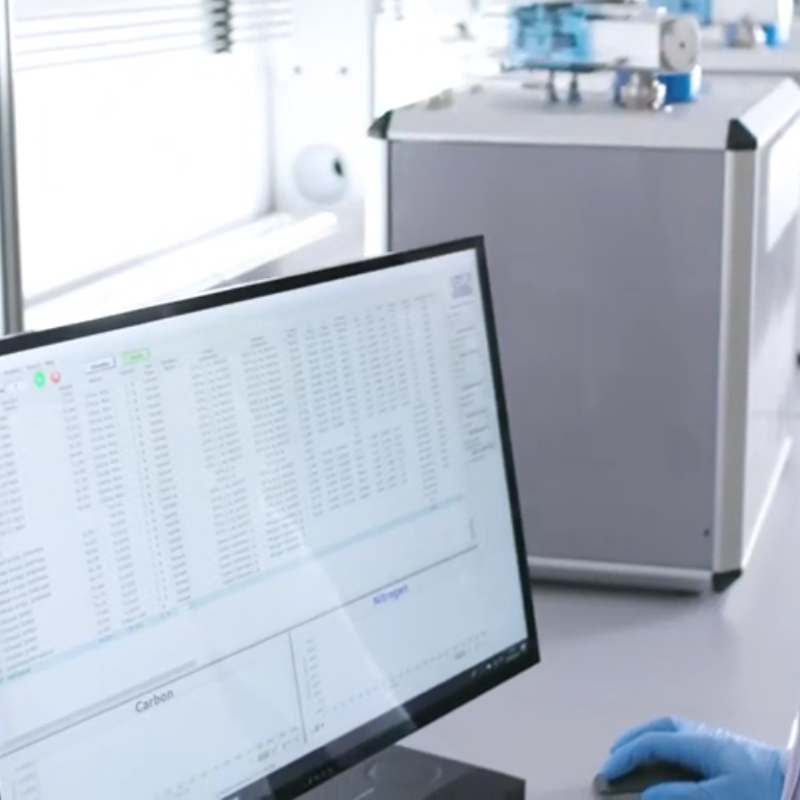 The CNSoft™ software is the powerful VELP solution that controls and operates the CN 802 analyzer.The CNSoft™ comes with a user-friendly interface that displays all relevant information at a glance: results, database and instrument conditions.
It is possible to choose from a rich library of pre-installed methods and create customized ones. An easy calibration curve creation for Carbon and Nitrogen allows for testing of any sample matrix with no memory effect.
Run the complete Leak Test and choose whether to run it on the whole circuit or targeted by zone, after replacing a consumable for example.
Adding value to automation via the cloud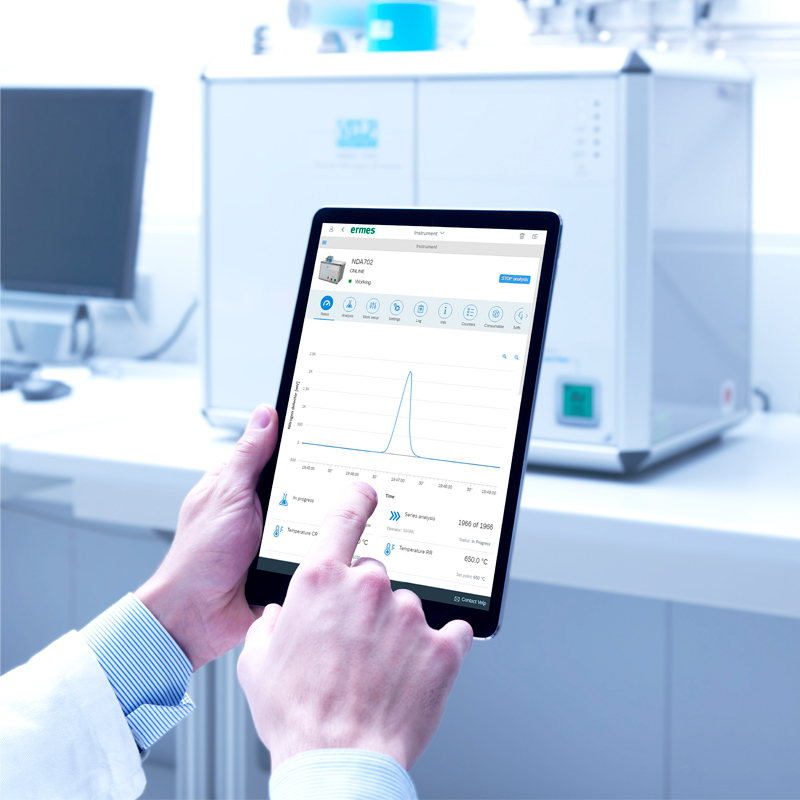 CN 802 thanks to its connectivity to VELP Ermes allows you to reduce routine operations thanks to the real-time monitoring of your elemental analyzer wherever you are, at any time.CN 802 is designed for continuous work with fully automated processes, VELP Ermes allows you to manage multiple instruments, consumables, workflows and to drastically reduce diagnostic time to ensure a superior level of service with maximum data security and protection of your data.
Immediate notifications and alerts will allow you to be always informed about the status of your analysis and thanks to the remote interruption you will have total control of your processes ensuring maximum security.
Access the database of your instrument in total security through the VELP Ermes platform and work with your colleagues creating and sharing reports from PC, smartphone and tablet.
TEMS™ Technology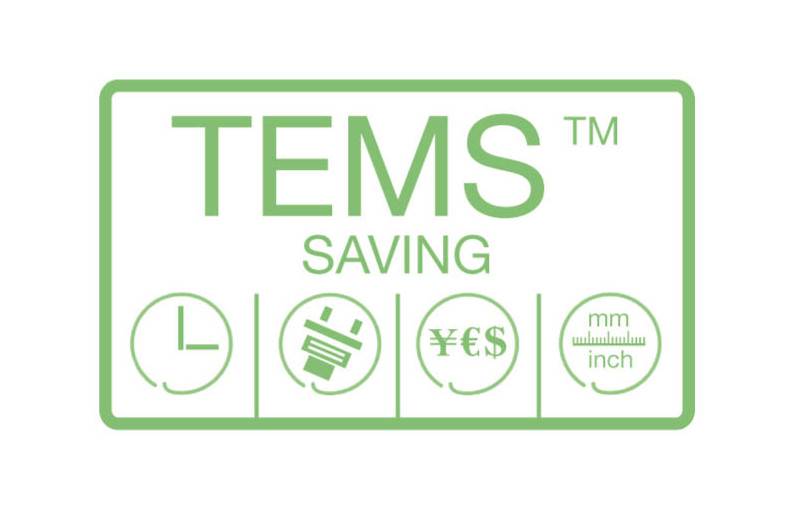 Save Time, Energy, Money and Space